For those skiers that have missed out on skiing last season
Do you feel robbed as you missed out on your skiing last winter? Now, this winter is looking to be tricky and you are uncertain when you will ski next?
Here's the solution – You can still be learning and improving your skiing whilst you can't travel to the mountains right now. Receive online coaching from a highly qualified, experienced ski coach that you can trust.
Get ahead of everyone else and sharpen up your skiing technique before winter starts? Maximise your time and develop your ski skills. Be ready before your ski holiday starts.
Online Ski Coaching – Who is it for?
For New Skiers:
When you start skiing it feels so unnatural. The equipment and environment are so different to anything that you have done before. Sliding down a mountain is far away from your day to day life.  With online coaching, I can help you and help you focus on the skills that you need to make your skiing easier and more fun for you.
For More Experienced Skiers:
You know the drill. Don't slip into those bad habits and then hit a plateau in your skiing. Why waste time and wait until you get to the slopes before you work on your skiing? Be ahead of the game and get some invaluable coaching before your next ski trip. Be ready for action when you hit the slopes!!
Online Ski Coaching Session- it's so simple!
Step 1: You send us a video of your skiing. Within three days we watch and analyze the video and send it back to you. Watch a sample video here.
Step 2: We book a thirty-minute call. During the call, we will go over the video with you and ask any questions.
Step 3: We send you a personal action plan.
You can take action straight away.
***Purchase online ski coaching today and receive a 10% off voucher for an on-snow FREEFLO Ski Lesson or Course***
LIMITED INTRODUCTORY OFFER
Regular Price £99 (€110)        
TODAY £85 (€90)


*You can also be unique and purchase a gift voucher for online ski coaching for family or for a friend*
Online Ski Help Desk:
In these times of uncertainty, are you struggling with how to book your ski holiday? Where to start? Who to book with? What equipment to choose? What to pack? What times to go? Which equipment and gear to buy or to rent?
The online help desk is your solution for every skier who has a passion for the mountains.
With a video call, your ski questions will be answered by a top ski coach and mountain professional who cares about you!
Save money and time by making the right decisions when booking your ski holiday or choosing equipment. So you can give your family and friends the best ski experience possible that they will never forget.
Price: £32 (€37) for every 30minutes
'I will look forward to hearing from you and helping you ….' Floss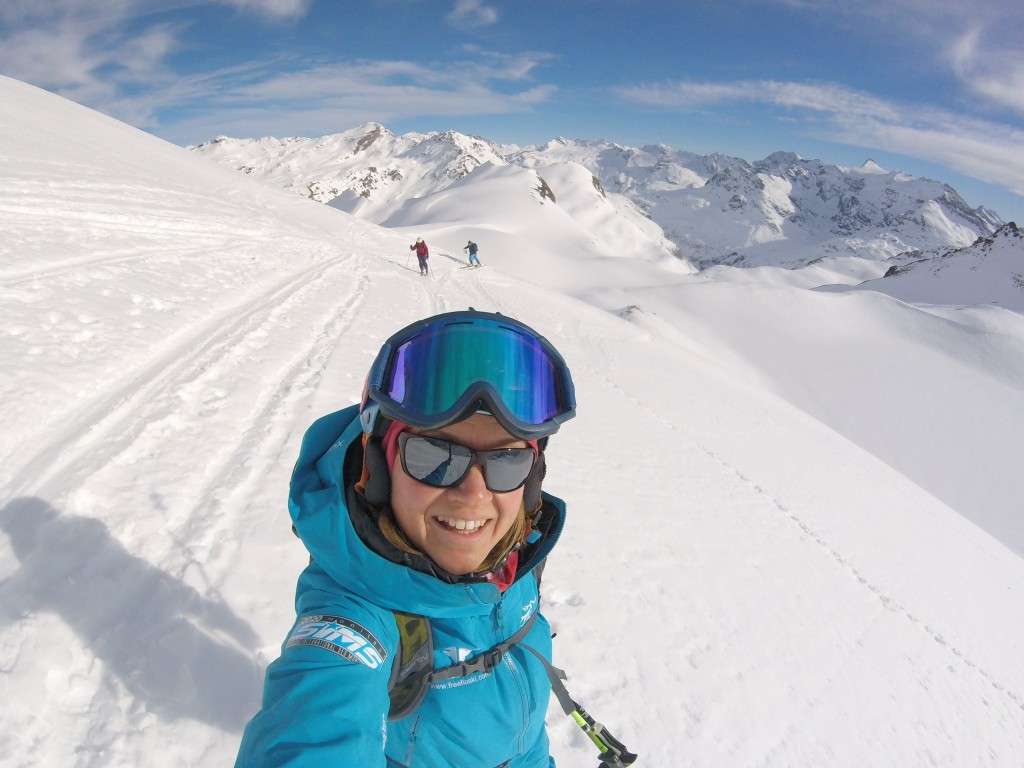 ***100% Satisfaction Guarantee***
All online coaching comes with a 100% Satisfaction Guarantee! If you're not 100% satisfied we will refund you in full. No questions asked!!! You have nothing to lose. Book your video call today by sending me an
email
.