With no ski lifts open this winter in France due to Covid 19 the only way to make some turns is earning them and ski touring uphill. The ski touring route to Rocher De La Davie is not only a beautiful touring route of wilderness and sheer beauty. But it is also a special route for me.
Rarely I get the chance to climb over 3000m. It must have been a couple of years ago before my leg was broken that I ski toured up such a height. Then lockdown with Covid stopped everything. So being up here on La Rocher De La Davie 3159m last weekend meant a lot to me. It was my first big vertical tour in a long time. Determination and grit are the reasons why I got here!!
If you put your mind to something you can achieve it!!! So I wanted to share this journey with you because whatever goal you have you can do it! You can succeed even if the journey is hard, difficult and will take a long time. This blog is the proof!
This route is such a beautiful and stunning route with breathtaking views all around. It is a route where timing is everything. If you tour up in the springtime then make sure you leave early to reduce avalanche risk as lot of the faces are west and southerly aspects.
Watch the youtube video: Please LIKE and SUBSCRIBE
Directions: You start by parking your car on the side of the road below the village. Then you walk up to the village and tour up follow the signs Orsiere village. Continue through the forest and before you get to Orsiere the forest will start to thin out and go east onto a wide and open face of Plan Du Geniviere. Work your way up until it starts to get steep then contour round to ridgeline and up to spot height 2819m. Then descend and a slight climb to the weather station. Once at the weather station contour round and the summit is in view in the background.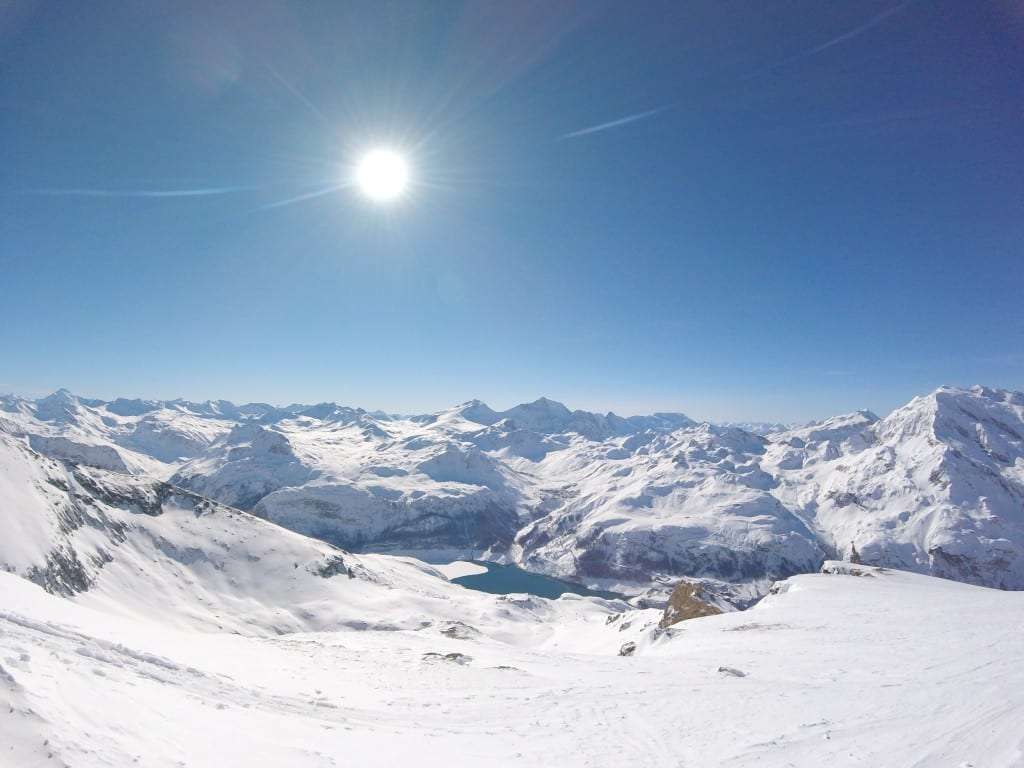 Route: Le Villaret Des Brevieres to Rocher De La Davie
Off Piste skiing between: 1832m -3159m E/SE/S/W
Max Gradient: 38 degrees
Uphill: With good fitness 4.5 to 5 hours
Total Return Route time: 5.5/6hrs
Skiers Level: Intermediate/Advanced off piste
Ski Touring Level: Intermediate/Advanced
Start: From the road below the village Villaret Des Brevieres
Finish: Villaret Des Brevieres
Map needed: 3532ET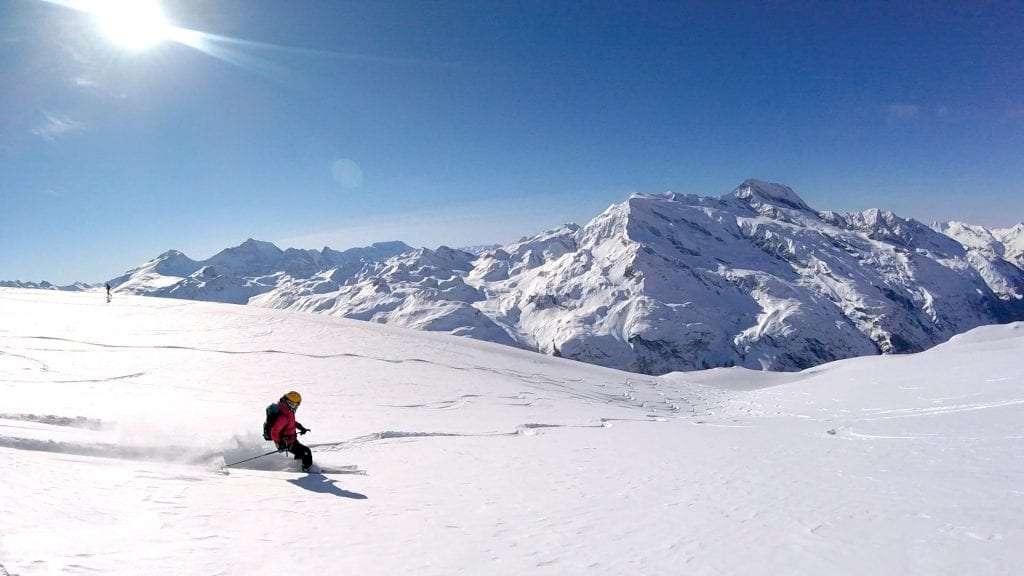 COMING SOON: If you want to get into ski touring and you don't know how. Or if you have done ski touring a few times and you want to learn more then consider purchasing the Ski Touring Kickstarter digital course. Save time and money by making the right decisions and learn at your own pace. It is a lifetime course that you can always refer back to. For more info please email [email protected]