Nowhere are we more vulnerable to the weather than on a mountain top or when we are traveling in the mountains. 
Reading mountain weather is a vital skill to ensure that you take the safest route in the mountains. I have taught skiing and lead groups in the mountains in summer and winter for over eighteen years. With my knowledge and experience here are some valid tips and some of my insights to weather.
Before you plan your adventure:
Before planning a trip or adventure read two or three weather forecasts the night before. Work out if all weather forecasts are telling you the same story. You can also look at weather charts to assess low and high-pressure fronts and where they have come from. Reassess the forecasts in the morning to see if there have been any changes. One of the forecasts that I use is snow-forecast. I can access a nine-day forecast which allows me to see what the weather is doing further away. This is a good tool to have and helps when planning a two or three-day ski touring expedition.
Assess before you start your ski or mountain adventure:
Assess the weather where you are. These are the questions that you need to be asking yourself. What altitude are you at? Is there any wind? What is the visibility? Are there any clouds in the sky? What is the temperature? Is the weather matching to the forecasts that you have seen? In most ski resorts there will be an information center where you can find out the forecast. Also at some ski lifts the weather and temperature are displayed. On my PEPS inclinometer, I have a temperature gauge so I can read the temperature throughout my journey. This also helps with the decision making in avalanche terrain.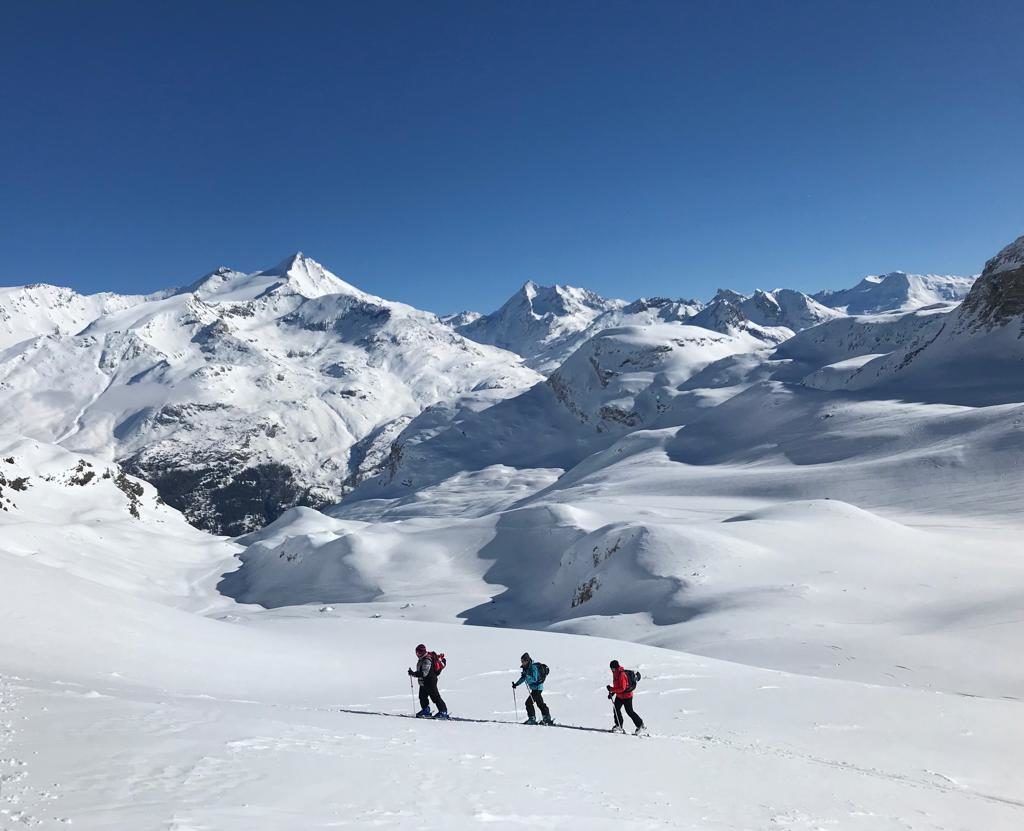 Assess on the route:
This is where most people go wrong and get into danger whether it's in an avalanche or they get caught in bad weather. NEVER have tunnel vision and solely focus on one goal, one summit or one route. You have to be flexible and adapt your journey to the weather you have and predict the weather that is coming. Assess the conditions where you are and ask yourself similar questions. What altitude are you at? Has the wind increased or decreased? What is the visibility? Is the weather changing for better or for the worst? What is the temperature doing? On average the temperature cools down one degree for every 100 meters that you climb. Is that happening? What are your exits? What is your plan B if the weather comes in?
In the French alps you can get weather forecasts in the mountain refuges if they are open. Some satellite phones and trackers allow you to receive forecasts whilst you are traveling. Check on the GTC website for which trackers or satellite phones to carry on your backcountry adventure.
For weather prediction get to know different cloud types and what they predict. For example, cirrus clouds are high altitude clouds which indicate a change in fronts. Get to know the altitude and what direction mountain peaks are around you. Is there any snow wind drift coming off the summits which indicate high altitude winds?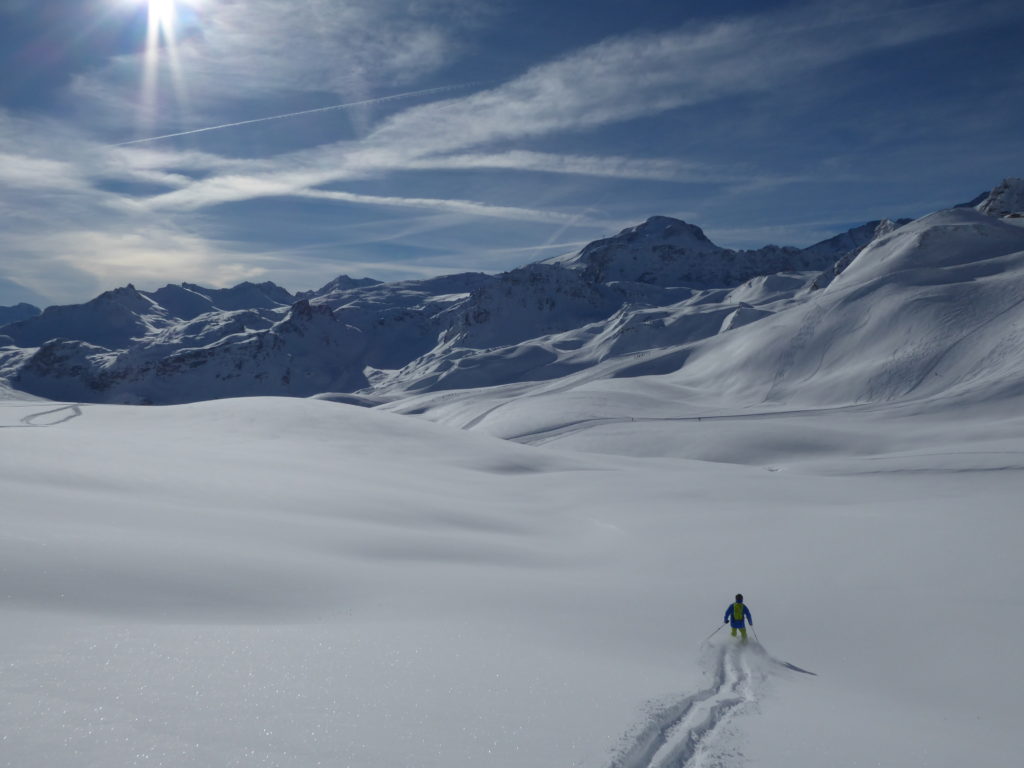 Read more blogs and follow our adventures on Facebook and Instagram
In the winter I run mountain respect workshops if you would like more info drop me an email at [email protected]
FREEFLO specializes in progressive on and off-piste ski instruction, backcountry ski touring and women-specific ski courses. We offer personal British ski instruction for skiers of all abilities. Our primary objective is helping competent skiers to improve their technique on and off-piste and in the backcountry. Our intuitive coach approach will help you to progress, have fun and enjoy the full freedom of the mountains in a safe and confident manner.